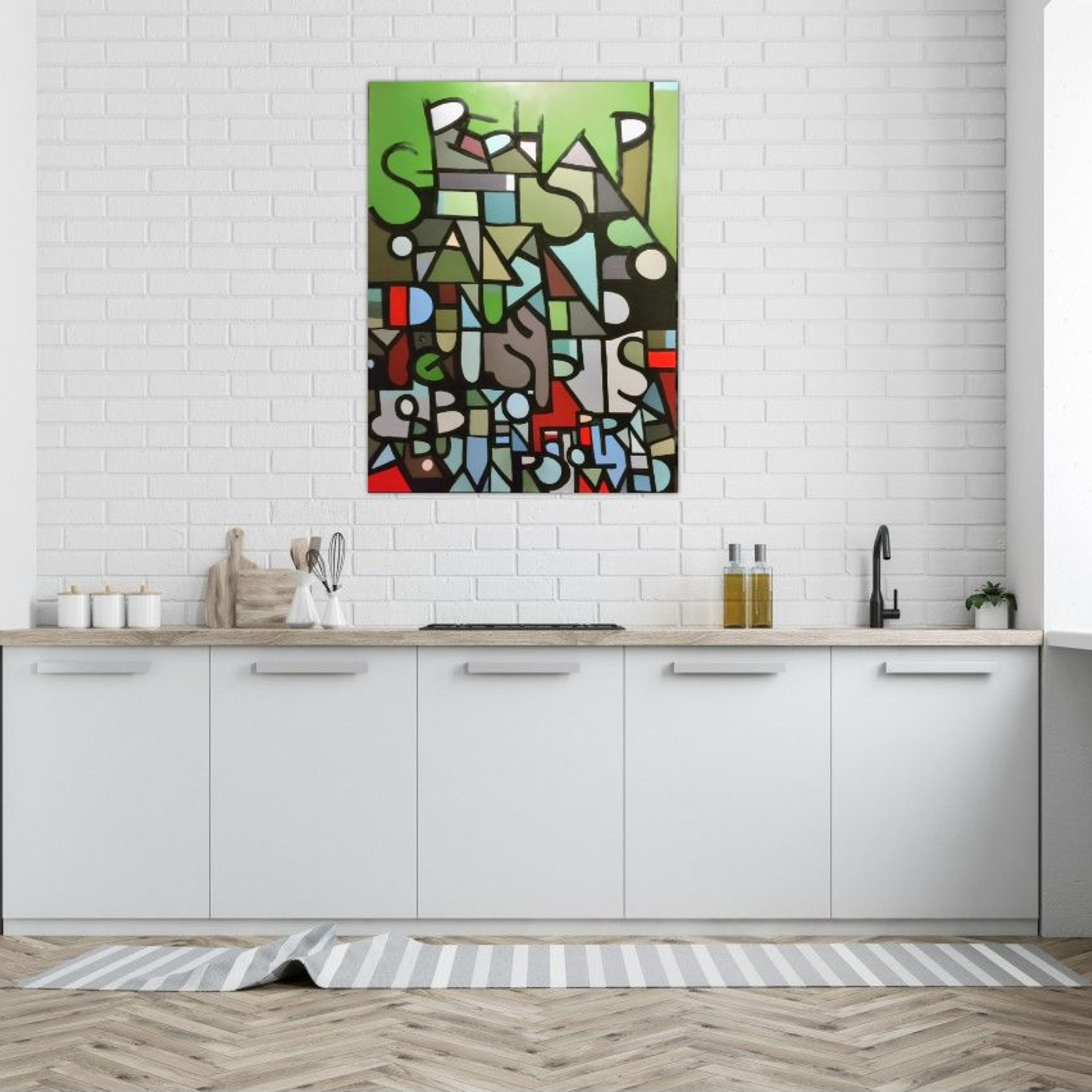 My text based paintings build upon the theme of myth vs. memory, which has been the focus of past paintings and sculptures. I have used the process of story-telling to introduce the viewer to my own memory and its conflict with self perpetuated folklore, as it is related to my development as an artist.
In these paintings, I have literally projected text onto the canvas in an enlarged diary form. These snippets of personal narrative have been abstracted through color patterns and text distortion. Despite the scale, visibility and appeal of color, the abstractions are meant to obstruct. It gets between the audience and the story, much like the way romanticism, ego and drama tend to taint recollections.
Derrick Hickman earned a BFA in Illustration from The Columbus College of Art and Design, and later a BFA in Art Education from Ohio University.
Read More