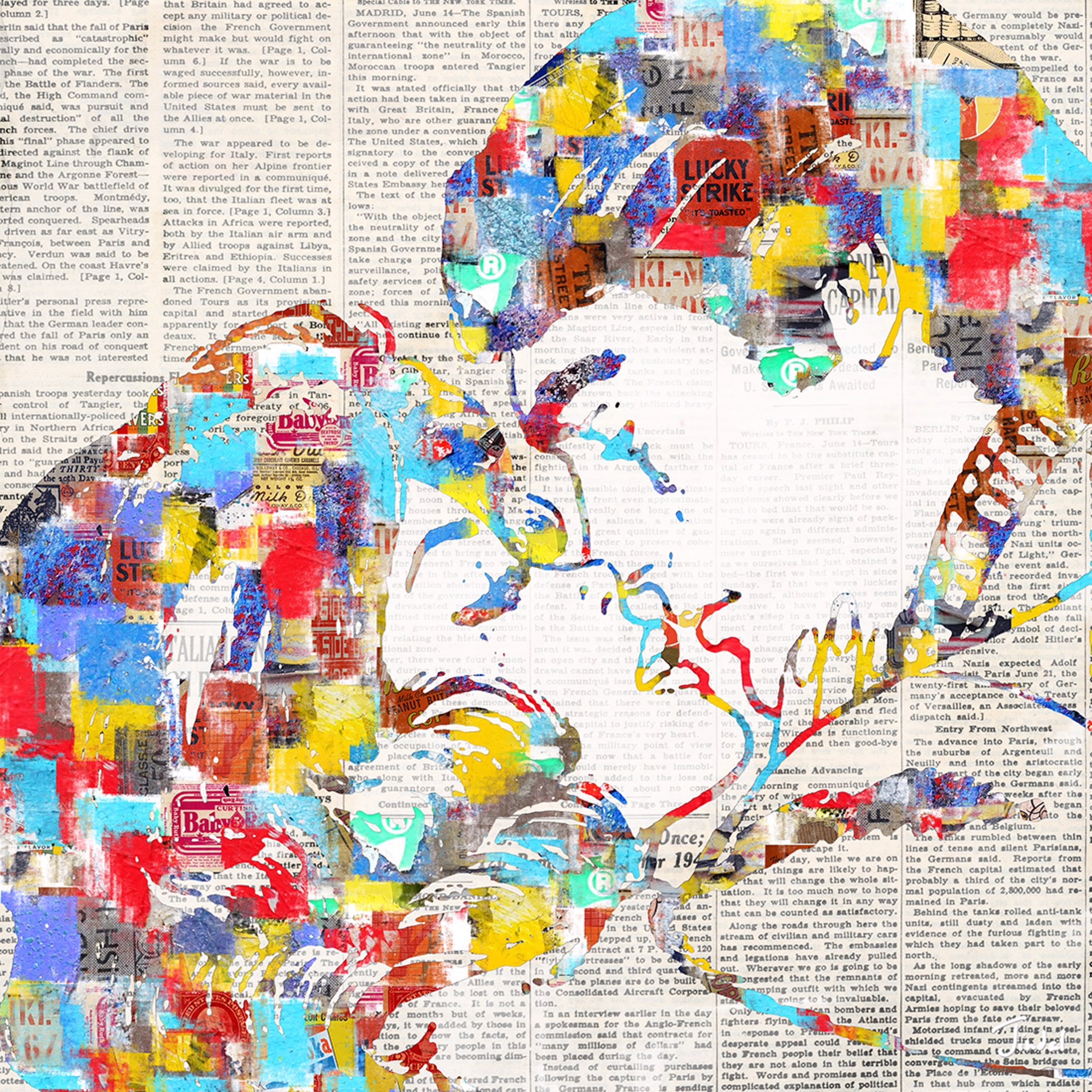 Sabeena Jindal lives in New York City and is a contemporary mixed media artist known for creating modern works full of complex layers, vibrant colors and bold energy.
View fullsize
Art is my meditation; my singular focus in a chaordic world. I am inspired by the beauty and vibrancy of the world around me. As a child, I spent many summers in India in my grandparents' ancestral home in a rural Indian village. I fell in love with the unexplicable serene chaos of life. The throngs of people and animals, the vibrant colors, rich textures both ancient and modern all intertwined together to create a vibrant patchwork of life - awakening my own imagination as to the stories behind every scratch, every splatter, every drip, every crack, every torn piece of paper - the hidden stories the textures reveal to me.
My art is a mix of media combining images, textures, vintage memorabilia, torn posters, colors and paint overlayed with iconic subjects that fascinate and unite us.
My goal is to visually stimulate the viewer and I invite you to notice a new detail every time you see my art – evoking a memory, excitement and emotion attached to each fragment, form, color and stroke. I want you to look again and again and see something new each time; hopefully awakening in you an appreciation of the hidden beauty in the world around you.
Read More